As a side programme for partners we will be organizing a guided tours to Rilla monastery and  Plovdiv, the second-largest city in Bulgaria and one of the world's oldest cities with history spanning 6,000 years. The trips can be booked via the registration system. Depending on availability the trips may be paid on the day of the departure too.
Trip to Rilla monastery, Friday, 26th September
Price: €42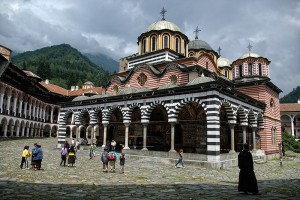 Rila Monastery is the most exquisite example of monastery art and architecture of Bulgaria. The Church of the Nativity of the Virgin with its miraculous icon of the Virgin and splendid gilded iconostasis, the Monastery kitchen, the Rila Monastery Museum keeping the long and heroic history of the monastery, the beautiful wood-carved cross, created for a period of twelve years by a monk called Rafael, the Hrelyu's Tower and many spectacular views from the mountain and the surrounding nature are the highlights of this tour.
Price includes: Тransportation with comfortable bus, Entrance fee for the Rila Monastery Museum, Professional guiding services in English, VAT.
Price does not include: Lunch, Coffee breaks, Personal expenses.
Trip to Plovdiv, Saturday, 27th September
Price: €36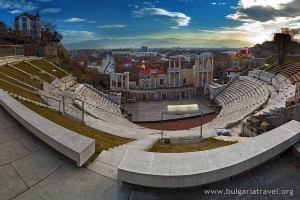 Plovdiv – the ancient Philipopolis is one of the oldest towns in Europe. It was inhabited by the Thracians, Romans, Goths, Slavs and Ottomans, whose traces have turned the town into a museum. A place of special interest is the old part of the town. Brilliant examples of the Bulgarian national revival period are preserved here. One can sit among the ruins of the ancient Roman theatre and feel the atmosphere of an extinct world.
Price includes: Transport with comfortable bus, walking tour in the Old Town of Plovdiv with a visit to the Ethnographic Museum, professional guiding services in English and VAT.
Price does not include: Lunch, Coffee breaks, Personal expenses.